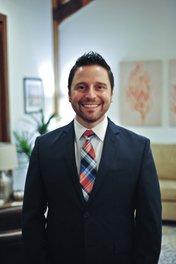 A new path to your future is a phone call away.
Call us today
Jim Moutinho MS LPC LADC NCC is a counselor, psychotherapist and therapist who provides individual, group and family counseling services. He helps those struggling with a wide variety of problems including work and career stress, relationship problems alcohol and drug abuse, mental health issues including depression, anxiety, trauma and PTSD. Jim offers counseling for adolescents, men and woman from the following areas: West Hartford, East Hartford, Hartford, New Hartford, Farmington, Simsbury, Bloomfield, Glastonbury, Newington, Avon, Windsor, Windsor Locks, Bristol, New Britain, Rocky Hill, Cromwell, Middletown, Bolton, Enfield, Somers, Berlin, Coventry, Granby, East Granby, Ellington, East Windsor, Marlborough, Wethersfield, Vernon, South Windsor, Torrington. Jim Moutinho has a counseling office located at 836 Farmington Ave 221b West Hartford, CT 06119-1505 and appointment's can be made by calling (866) 887-6864.
Advanced Treatment Solutions is a multidisciplinary independent group private practice of fun, energetic, experienced behavioral health practitioners focused on providing professional, person-centered counseling services.
We believe everyone deserves choices towards what they need in their life.
We believe that change can happen and that everyone deserves a life they have always dreamed of.
We believe everyone can have a new path to their future.
Advanced Treatment Solutions
A new path to your future
At Advanced Treatment Solutions, in addition to professional credentials, we look for professionals who are welcoming, passionate and real people. We don't look for the life of the party (or used to be the life of the party though we may have a few here) but everyone has a sense of fun that transcends to the environment at all our offices and most importantly with our clients.
Here you will be treated as an individual confidentially where the focus will be on you. Your provider will tailor your plan to meet your goals and they alone with you will dictate the course of your care.
We are not a large clinic, hospital or non-profit. We do not have quotas or other sources of income by taking on mandated clients.
When you work with your provider, you solely work with them with the focus being you and your best interest.
At ATS, we embrace new therapies, new views and the uniqueness of each provider who provides care within our walls. Whatever type of therapist you are seeking, each provider in their profile will exemplify what makes them who they are, what therapy they practice and most important whether they will be a good fit for you.
If you read the profiles and are still not sure. Feel free to call us and we will connect you with the right person.
The inspiration for Advanced Treatment Solutions began approximately in 2009 when I was running a large community mental health and addiction clinic. During this time, I was given autonomy to develop a great team of clinicians, provide great care, a lot of laughs but as the years went by grew frustrated with the ever changing climates where clients care began to take a back seat. I began to see what was happening all around me everywhere in our field - mergers, unsustainable caseloads, and realized that I could do better. WE could do better. I realized that the world was changing and I too had to make a change with it. Today, I look back and realize that this was one of the best decisions I have every made in my life. I look forward to going to work each day. Change is hard. It wasn't easy and it is still not.
The principles and values for the ATS are simple, clear and every professional here has either been told this by me or embodies it which drew them to the practice. It's about all the client.
I believe therapy should be about the client and helping the client, not just paperwork.
I believe clients and psychotherapists do better in environments where they feel valued and safe to be themselves.
I believe that fun, professional, genuine counselors can do extraordinary work with their clients resulting in better treatment outcomes.
Advanced Treatment Solutions is this place.
Advanced Treatment Solutions can be the new path to your future.
Today, we have some AMAZING clinicians in our practice that embody these values and I'm so fortunate to work along side them each day as do their clients.
Thank you for going on this page, reading this and maybe considering our practice for yourself or loved one.
Best,
Jim

Jim Moutinho, Founder/Director
If you have any feedback, suggestions for the practice, feel free to email me at jim@advancedtreatmentsolutions.net or (866) 887-6864 extension 4
The Story Of Advanced Treatment Solutions